Create a Stripe Account
The obligation for online marketplaces to collect taxes for some transactions and to process all applicable costs in a single transaction prompted us to find a modern and powerful payment solution.
This means that all payments will be processed by Stripe and that we will use a "split payment solution" in which the application fee and buyer VAT (if applicable) will be deducted from the payout. As a seller, you will receive your net payment. There will be no separate invoices from us.
You will need to register with Stripe for this, although it is a simple automated procedure. After that, Stripe will provide you with a dashboard where you can view your transactions.

About Stripe
Stripe is a transaction-based, pay-as-you-go payment processing platform. Accepting all sorts of payments: credit cards, iDeal, Sofort, etc. It provides a smooth payment environment for both buyers and sellers.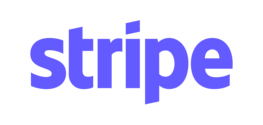 Do you have any concerns about the registration process as a whole?
There's no need to be concerned; simply contact us and we'll do our best to assist you